Hi. How can I help you?
Due to Covid, all private consultations are being done virtually.
Dr. Laurie is a Licensed Clinical Psychologist with a specialty in Sex Therapy, and has been a practicing Psychotherapist for over 30 years. Her professional activities and experiences are diverse. More than 28 years ago, she began a career in radio when, as a co-host, she joined the team of MIX 96 in Montreal; a station that broke barriers when it introduced a call-in show (The Love Line), airing once per week, all about sex and relationships. In 1999, she joined CJAD 800 with her own talk show (this time nightly), once again about sex and relationships. Her show, "PASSION"was on the air for 22 years. Learn more »
---
The Pleasure Principle: The Secret to a Better Sex Life | Laurie Betito | TEDxMontrealWomen
---
Watch Dr. Laurie's TedX talk on "Passion vs. sex: ensuring the viability of your relationship"
---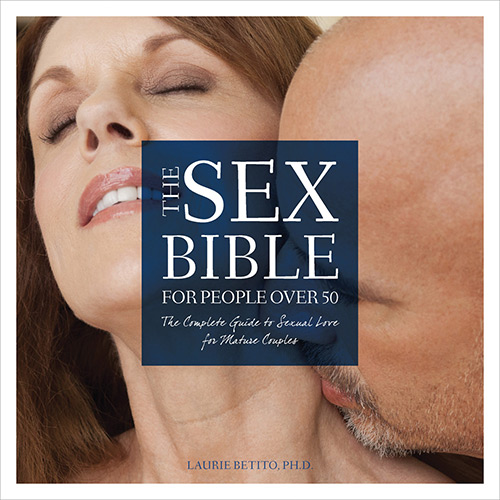 The Sex Bible For People Over 50: The Complete Guide To Sexual Love For Mature Couples
Sex post-50 can be the best ever but it requires a different skill-set -- more communication, longer foreplay, different positions, sexual toys and aids -- to stay hot and exciting. It also needs to accommodate the myriad of physical, emotional, and social changes that happen in late middle-age. Author Dr. Laurie Betito gives readers techniques for reconnecting with their partners, bringing experimentation in long-term sexual relationships, and tips on how to handle sex and dating post-50. The Sex Bible For People Over 50 addresses common physical and sexual issues that 50+ couples encounter and provides tips and solutions that are fun and exciting such as modified positions or the use of sexual toys and aids. It also shows readers how to build new sexual skills by providing exercises and new ways to enjoy sexual pleasure on their own and with their partner.
Purchase the book now at Indigo bookstores, Amazon.com, or purchase the e-book version by clicking here.